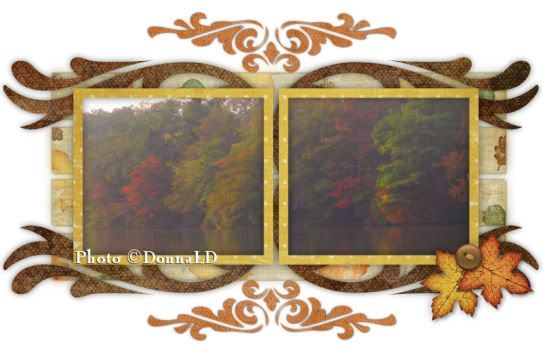 Some of you may remember that on this date two years ago we got hit with 20 inches of snow in less then 12 hours. With so many leaves on the trees, it caused a war zone here. Power was out for a full week for me, others weren't so lucky and they lost power for close to two weeks. The day after the snow the temps rose back to normal October weather and the snow melted. Not only were trees ruined with broken branches and being pulled from the earth because of the weight. The area flooded. Damage to so many homes because there was no power to run the sump pumps. Ahhhhh today it was almost 70 degrees :) Much much better!!
It is suppose to be nice tomorrow too. I am going to try and get out of work at noon. My parents want to take a ride to Letchworth State Park. Hmmm.. or is it they want me to drive them. Either way, with the leaves in full 'bloom' I'd love to go and get some pictures. We'll see how it shakes out.
Wednesday there is a memorial/dedication for my sister. They will be putting a plaque up in the waiting room at the hospital she worked at for so many years. It's so hard to believe it will be a year. My heart still aches for her. I still go to the phone to call. Then next Saturday her daughter will be married. Can you believe it's here already? Life goes on but a day doesn't go by that I don't think of her, speak of her or to her, or shed a tear. I miss my big sister so much!!
Still no word on migrating my journal, other then to say they are working on it. Some folks have issues after their journal was moved and they are also working on them. Of course not fast enough for any of us. I'm thinking if they can't get things fixed for me I may just remove some request entries, or snag entries from early on. Make my journal smaller so to speak. We'll see.
Oh the boys did play this afternoon. I was at work and watched some on line, but listened to most of it. Seems I missed a great game. We ended up winning 7-1. Whuuuuuuu huuuuuuu Only thing is we did get some bruises, and Jochen is out injured with an upper body injury. Haven't heard details, but that is not unusual. Hopefully it's minor and he will be back soon!
Hope everyone is doing good and had a good start to the week :) I'm off to read some entries and try and get caught up. I did add several blogs to my sidebar. If you're not there and want to be included leave me a comment with your link. I will update as soon as possible. I did it in the beginning and I know I have tons that I'm missing.