Our first challenge on our new blog is

CHANGE

, it was suggested by Rob.
Rob wrote:

CHANGE

, could signify everything from the change of seasons to political change to the change in your pocket - an open-ended theme which could hopefully inspire some creativity.
So as usual, you have till Thursday Oct. 9th, 9PM EST to post your entry. Please read the Guidelines. Must be a new post, & remember to link back here in the post.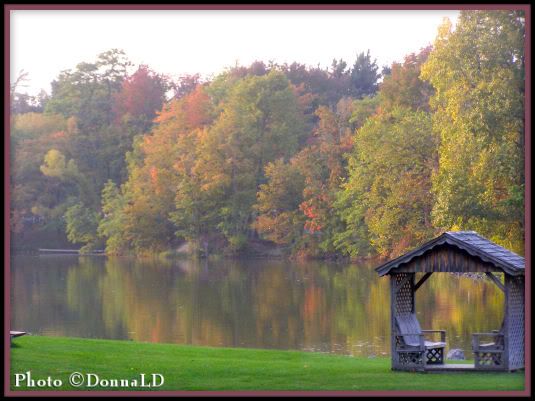 I thought about going and getting another picture, but I do like this. A local park/golf course in my area. It's usually pretty crowded. Kids playing, folks fishing, people canoeing in the lake. With the chilly weather it is pretty peaceful. The colors and quiet. Yeap, change :)
Don't forget to participate. Click on the link above to submit your entry.