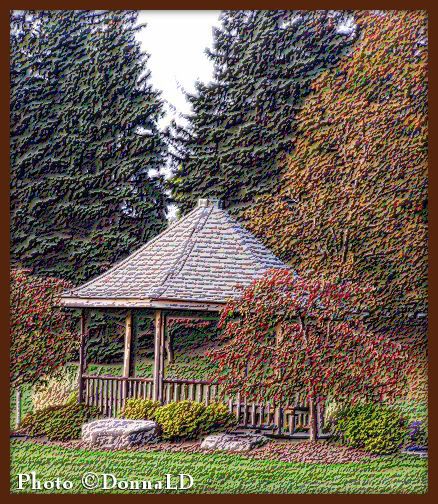 Evenin folks! Hope this finds everyone happy and ready for hump day :) I took the picture of the gazebo the other day when I was at the park. I decided to mess around with it. It's suppose to give the effect of color pencil... I thought it looked interesting. I am also posting the unedited version so you can see what it was to start with.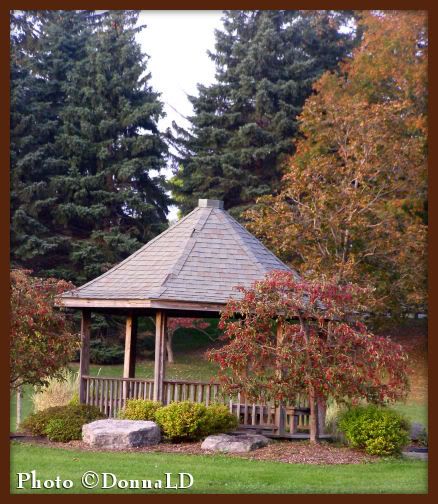 Lots of rumors flying around about AOL and it's demise. I have no idea if they are going to completely close shop or if they are just not going to support file storage etc any longer. Either way I guess we all should be prepared and save what you want in case one day we wake up and 'poof' it's gone. Where will they put the banner for that little announcement? Our ever changing welcome screen? I do know it's unbelievably slow. I've gotten a few alerts and when I went to check them out, I took a nap while I waited for them to open. Sad indeed!
I will admit with the exception of the alerts and restrictions on private journals I like it here. Our community has moved and very successfully I might add. So.. JLand to Bland? LOL I don't think 'Bland' is a good name.. we are far from Bland!!!
Ok.. off to mess around some more. Have a good one folks