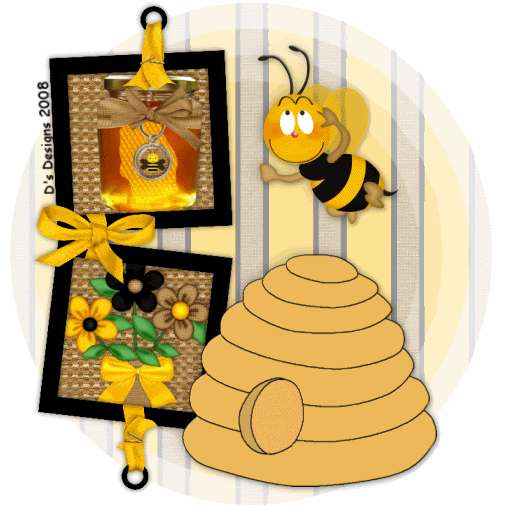 ... and I'm not talking bee hives. I went to bed a little later then the norm on Sunday because I had to go for blood work in the am. My appointment wasn't until 9:40 and I had to fast, so I thought going to bed a bit later would allow me to sleep in a bit and forget that I couldn't eat or have coffee. Well............
That did not work. About 6 am I woke to the feeling of my skin crawling. I itched every where and it was a gazillion times worse then when I went to bed and this time it was all over. I went in to the bathroom and nearly screamed at what I saw in the mirror. My right eye lid was red and swollen almost shut. Both my ears were swollen, red, and hot. Can you say Dumbo? I lifted my nightgown to find red welts the size of dimes up to the size of softballs on my tummy, around my waste line, bra line, you name it. I was definitely having a reaction but to what? I immediately called my primary Dr and left a very detailed message with the answering service. With all the meds I am on I wasn't sure what I could take, Benadryl and option? Or what the hell was causing it. Nothing had changed.. not soap, laundry soap, body creme, foods I'd been eating. The meds I was on I've been taking for a month. Is it possible to have a reaction so far after the start of them?
Apparently so. The Dr returned my call and told me to take the benadryl and come to his office with my meds as soon as I was done getting my blood work done. I took the benadryl and went back to bed. I was woken by son arriving to take me for the blood work. Let me tell you he was not one bit happy with me. He scolded me for not calling and telling him. Instead I took the benedryl and fell asleep. Home alone as my sister had gone to work. 'What if something happened? I'd have no clue. You HAVE to call me with these things.' I know he was right and I apologized. He hugged me and off we went for the blood work and Dr appointment.
My Dr did not make me wait long and in I went to the examining room. There were more welts and they had gotten a lot redder. He knew exactly the three meds I was on that could cause it. The only thing he wasn't sure of was which one. He took me off all three. Amiodarone, Plavix, and Lisinipril. Yes, if you know these drugs you know a couple have to do with the regulation of my heart beat. He was confident that my cardiologist would be taking me off two tomorrow when I go, so he was confident in the decision and told me so. He also prescribed Methylprednisolone (a steroid) for the reaction. He did warn me this would make my sugar readings go up too. Great! Just what I need, one more thing.
Off to get the prescriptions filled, get home to have lunch and off to the diabetic Dr. That appointment was a long one. I met with the Nurse Practioner first then the Dr. Both were happy with the sugar readings I've had since being home from the hospital. Not sure if I mentioned this before but if my reading goes above 150 I need a booster shot before I eat. At bedtime I take insulin regardless of my reading. Never a booster at night with that one. I've only needed a couple boosters in the 3 weeks I've been home and that is good, but levels are still a bit high. Good but high. It doesn't appear this will be temporary and I will most likely be giving myself insulin every day. They did agree with my Dr and told me not to freak out with the sugar readings. Just give myself a booster when needed and go forward. The steroid pack I got starts out extremely high and then each day the dosage goes down. Thus my sugar should come back down too. If it doesn't I need to call, but today, already, it has come down a bit so I think I'm good to go. ::knocking on wood:: I need to get a break, don't ya think?
Regarding my foot. She is not ready to declare it is neurothopy, but rather will wait for the results of my recent doppler tests. If she feels the need she will do some nerve testing to get a better idea. Neurothopy is common in diabetics and causes the numbness and tingling sensation. It is not reversible, but we can slow it down. I shed a tear or two at that point. I've often read of amputations etc. She informed me it wasn't the neurothopy that causes the amputations, but the infections that go unnoticed because of the numbness. 'We'll address that as we find out more.' So I guess I need to just relax there and wait and see what is going on.
Today the hives are much better. My ears are about normal, my eye is definitely much better and the welts are definitely lighter in color and do not itch. YEAH!! I will go to the cardiologist tomorrow and see what they think and what I will need to do about the meds. Most likely at that point I will be set up with cardio rehab and begin the process of coming back a bit more in my recovery.
I am feeling much better as you may have noticed by the tags I've offered. It takes my mind off things and keeps me from climbing the walls with boredom. Funny thing about that is the folks that rush here to request one almost as fast as I post it, yet have not once commented on any other post. Not bothered to wish me well with my health, with my recovery. Nothing. I've also received numerous emails from folks letting me know they've posted. NO THEY ARE NOT PRIVATE. These are blogs I've subscribed to as well as became a follower, yet they insist on sending me an email telling me they've posted and yet have not bothered to stop by and say hi. To find out how I'm doing, nothing. IT IS NOT about COMMENTS. It's about human nature, how some folks are, how inconsiderate actions are. And yes, how I've noticed. I've attempted to keep up with commenting on other blogs. Maybe not on each entry as I may get a bit behind and read two the same day etc, but I think I've been damn good and letting people know I'm here and I'm reading. That I care. It amazes me at some who do not care about me or what is going on, they just care about the damn tag or that I stop by their blog. Will I stop making tags for those folks? Will I stop visiting the other blogs? Probably not. It's not my nature, like I said it's not about the comments. But be damn sure I may be sick, but I notice. I think it is extremely rude. It says a so much about a person and the respect I may have had for you is really diminishing if it hasn't disappeared completely. Will they ever know I said any of this? Nope as I don't think they bother to read any entry, including the tag ones, they just request one or move on completely with all entries. For those of you who do comment and show support always, I am forever thankful and I do so appreciate you.