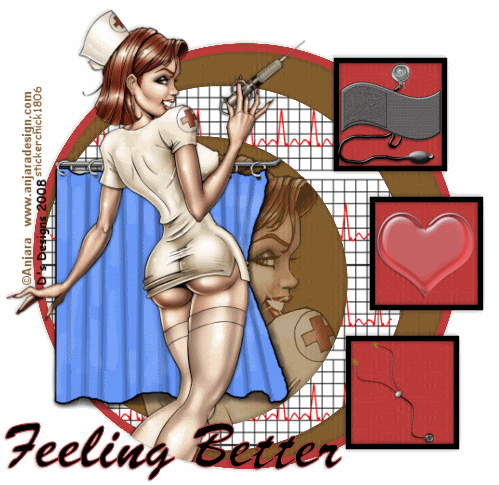 Yeah, yesterday at the cardiologist went well. Not sure I was thrilled with seeing the Nurse Practioner, but what can I do. They did an EKG which was fine, we went over other test results from the past. Talked about how I was doing and my emotions. Kind of different, not knowing how to feel or what to expect. I still get emotional because I'm not sure what that twitch is, what that pain, why does that feel different, what's that burning sensation. It gets overwhelming. Again, I'm told it's normal, but to me it is not normal. It is so far from normal it isn't funny. No control over things and no straight up explanations for things I want to know about. Ok, nuff feeling sorry for me. We went over the reaction to the meds and because 2 are directly related to my heart, the healing and/or beating of it they put me back on the Lisinipril and Amiodarone. Ok, so I tell her that the Lisinipril definitely makes me sleepy after I take it and it was scheduled to be taken at 11am. 'Take it before you go to bed.' Ok, that sounds good. I started that back up before I went to bed last night. Amiodarone I took this morning with the other morning meds.
I slept in today until 9:45. Wow! Not something I do often and lately I've been up before 6. And Bill... I am going to bed early in comparison to what I use to do :)~ So I get up and go to the restroom. I lift my nightgown to check the hive sites. Call me paranoid. Anyway, there on my belly are two fresh red welts. Ok, what's up with that? I feel great, sound good, and according to those that see me look wonderful. Why can't I just heal and get back to things? Something normal? I call the Dr's office and discuss my findings. They requested that I take the Lisinipril again tonight. I've concluded that to be the culprit as the new welts arrived prior to taking the other. They explain to me it could be something that was still 'in' my system and not be a 'new' reaction. Ok, it's not itchy like it was in the past so I will give them the benefit of the doubt. I've been checking regularly and really don't have an itch sooooooooooooooooooo maybe it's paranoia after all. Keep your fingers crossed that I wake up tomorrow with no welts, no new marks, and no itch. That would make me extremely happy. I don't want to cry again.....
I did go out to dinner tonight. I had a gift certificate for a place and I had forgotten all about it. Earlier in the week my brother mentioned he had one for the same place and it would be expiring soon. Hmmmm ding ding.. I remembered mine. We decided to all go together. OMG! I'd never been to this place but the food was amazing and the serving size huge. I've got enough for another meal :) Yeah!!!
Anyone else having issues here? Not sure if it's me or what. Dashboard didn't want to open, it was difficult getting the new entry option to open, google reader was as slow and shit, and I tried to send my tag requests out and it would look to go then when it was all done I'd get an error, upload aborted. Hmmm by who? LOL Anyway I tried a couple times and same thing. Then in my sent mail was the mail. Soooooooo I have no idea if they went at all or if they went numerous times. If you didn't get it let me know... if you got it more then once forgive me. GRRRRRRRRRRR me thinks it's AOL and not blogger at all... just thought I'd ask if anyone else had issues.
Ok, off to climb in bed and watch the news. Hope everyone is doing great.